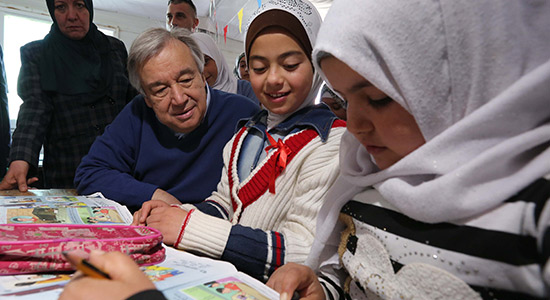 ""the biggest divide in the world today is between the half of our future who are going to be educated and the other half who are being left behind — and the left behind include 75 million children, including 10 million refugees in conflict zones and other emergencies.."

~UN Secretary-General Antonio Guterres
ANNOUNCEMENTS
UPCOMING CONFERENCES:
NEW YORK at UN Headquarters
- 20th Annual CTAUN Conference - 5 April 2019
"Our Planet -- Our Crisis -- What's Next?"
PAST CONFERENCES:
To read reports on past Conferences click the "CONFERENCES" tab and then click on any of the individual Conferences listed on the left hand index
NEW YORK at UN Headquarters
- 19th Annual CTAUN Conference - 6th April 2018 "Stepping Up to Protect the World's Children"
For details click here
University of North Georgia
The first CTAUN Conference at UNG "Empowering Educators: Taking Action Locally and Globally" took place on 24 February 2018 For details click here
Oklahoma
The first CTAUN Conference in Oklahoma "Empower Women: Change the World" was held Saturday, 8 April 2017 at the University of Central Oklahoma. For details click here
UN Headquarters NY
The 2017 CTAUN Conference at the UN "Refugees: The 21st Century Challenge" was held Friday, 27 January 2017 For details click here
Remembering CTAUN founder
BARBARA WALKER
The UN now offers Tours for Children
- specifically geared for elementary grades. For more information, and to book a tour,
click here
Check out our TEACHER RESOURCES
CTAUN provides educators worldwide with opportunities to learn about the work of the United Nations and to incorporate this global awareness into curricula and school activities at all levels.
We organize conferences to bring educators together with international experts at the United Nations and around the country.
We facilitate curriculum development on international issues.
Through Excellence in Education Awards, we recognize teachers' hard work, dedication, creativity and resourcefulness.
We believe with Nelson Mandela that "Education is the most powerful weapon which you can use to change the world."
Save the date:  Friday, April 5, 2019
20th CTAUN Conference at UN Headquarters in New York
"OUR PLANET –  OUR CRISIS  –  WHAT'S NEXT?"
For details and to REGISTER * check out the 2019 Conference page

 *PLEASE NOTE:  Due to a temporary glitch with registration provider Constant Contact,  some users receive error messages when submitting the completed registration form.  It may take several tries to completing the form and submitting it again.  For support please contact registrar@teachun.org .  We apologize for this  as we are working on a solution.  
The Sustainable Development Goals (SDGs) are for everyone and everyone needs to know about them and participate in their implementation. Looking for inspiration to teach about the Sustainable Development Goals?  Visit The World's Largest Lesson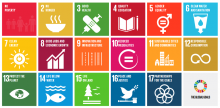 New:  UN teaching resources to bring the SDGs to very young children:
Frieda: The Universal Message of the SDGs
 a program developed in partnership with Mattel's Thomas & Friends.
There are additional language versions available as well as teacher's aids
Check out our other TEACHER RESOURCES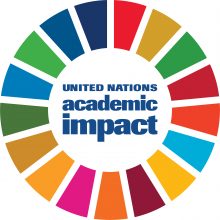 UN  Academic Impact (UNAI) has launched global SDG Hubs – 17 UNAI member universities selected for their innovative engagement with a particular SDG.
For more information go to  UNAI   or to "LATEST ARTICLES" at  academicimpact.un.org

Visit us on Facebook
Go to the "Awards" page to learn about our Excellence in Education Award and the College Students Poster Contest
The 2018 CTAUN Global Citizen Award recipient was The Right Honorable Gordon Brown.  The award was established in 2017 to honor CTAUN co-founder Barbara Walker.
Education is a human right with immense power to transform.  On its foundation rest the cornerstones of freedom, democracy and sustainable human development.   —  Kofi Annan
---