From Desperation to Inspiration: The Anne Frank Diary at the United Nations, 
Special Event for High School Teachers and Students

The United Nations Department of Public Information invited high school teachers to bring their students to United Nations Headquarters in New York on Thursday 9 November 2017, to participate in an educational event from 10:30 a.m. to 12:30 p.m. to remember the 1938 Kristallnacht pogrom and mark the 70th anniversary of the publication of Anne Frank:  The Diary of a Young Girl.  
The event was organized by the Holocaust and the United Nations Outreach Programme, the Anne Frank Center for Mutual Respect, New York, and Facing History and Ourselves, New York. The programme helped students learn about Anne's life during the Holocaust, her family's struggle to find safe haven as refugees and how she created a diary that lives on as a legacy and inspiration for young people today.  Students also studied the work of four writers whose lives were impacted by discrimination and conflict, and viewed the personal stories of refugees in Syria and Myanmar to better understand how hatred and prejudice can have a devastating impact on human lives. Students had the opportunity to discuss passages from Anne's diary during the event and make presentations on the four writers. The event was recorded on UN.TV and can be viewed
here.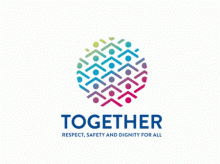 TEACHER RESOURCES
CTAUN takes very seriously the needs of our educators with respect to time. Teachers at virtually every conference we've held have asked for lesson plans, materials and activities to accompany our conference themes. We understand the research necessary to meet the demands of curriculum development, and we want to facilitate, as much as possible, the integration of global issues into the classroom. So we've done much of the research for you.
Resources are arranged by theme, many of which cover past conferences. They are culled from some of the organizations which have exhibited at our Information Fairs, materials from the UN Bookstore, and other sources with which we're familiar. All of them are classroom oriented, and many include fully developed lesson plans. We will add new materials throughout the year. Stay tuned.
Peace and Reconciliation
Refugees
Sustainable Development Goals (SDGs)
Coping With Climate Change
Cultural Diversity and Cross-Cultural Communication
If you have any suggestions for future themes, please contact teacherresources@teachun.org